Introducing a new, innovative way to raise money for your organization:
Sell Postcards!!!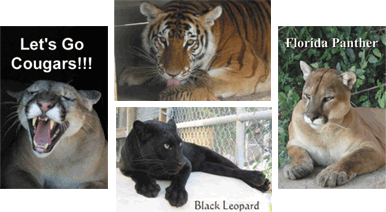 ---
Earn up to 75% on every sale!
Our postcard line includes many detailed photographs of some of the most beautiful animals on the planet! Every sale can earn a 50-75% profit, depending on how you price the cards.
About Us
How do we get such amazing photographs? We are a non-profit animal sanctuary in Florida. We care for hundreds of neglected, abused, or unwanted exotic animals. You can learn more about our organization by clicking here.
13¢ from every postcards helps pay for the food, medicine, veterinary care, housing, staff, and other supplies we need for the animals in our care.
Not only can your organization earn up to a 75% profit on the sale of every postcard, but you are also contributing to the care of tigers, lions, leopards, panthers, bears, alligators and many other exotic or endangered animals!
Postcard Quality
All of our cards are printed on a 4-color Heidelberg printing press. The cards are printed on 12 pt card stock and UV coated for color longevity.
Price
Our postcards cost 25¢ each. A minimum order of 750 postcards, or $187.50, is required for each type of card purchased.
How it Works
Click on the Card(s) you like. This will enlarge the picture so you can preview it better.
Once you find a card(s) you like, click the "Add to Cart" button under the card's picture.
When you are finished browsing, click "Checkout" and follow the instructions to pay for your card.
Allow up to 10 business days for delivery once your payment has been processed.